Vanity's on the drive to 100 subscribers, and we're only 10 away! If you've been enjoying Vanity Metrics over the last eight months and the work that goes into it, please consider helping hit this milestone. Try sharing with your colleagues! Feel free to forward this email! Or just hit the share button below! It'll make you look smart as heck, and helps me out too.
---
The Big Stuff
This is the second time in 2020 where I've had to pause and ask if it was right to put out a newsletter. In our increasingly hectic mindscape, there's only so much content one can absorb. Our brains just aren't built to parse the amount of daily information we are faced with anymore.
And I don't want to take away from important conversations taking place.
So here's my offer to you: as always, I've curated a round-up of the last two weeks of news and features rolling out on social platforms that might be a value to you in your work. If you need or want to get caught up with me, I welcome you. If not, that's OK too. Hit snooze on this email until you're ready. If you need to just skip it, you do you.
Smarter and more appropriate voices than mine deserve to be heard right now. I thank you again for being a part of Vanity Metrics with me but doing so knowing it's just one part of your life. Let's get to it.
---
Carlos Barria/Reuters
Twitter has announced the return of its most esoteric but in-demand feature: verification requests. People take the blue checkmark seriously: as a mark of credibility, but it's not always been clear what the qualifications have been. Twitter has not given out any details as to when the feature will be live, but it will post its new criteria for approval.

Did you know? TikTok actually has a pretty great quality live streaming function, a feature the platform sees as one of the potential growth areas for new content to attract new ad dollars. TikTok is also seeing growth in other content besides music, namely DIY and How-To content.

"Did you even READ the article?" Twitter is testing a feature on Android to prompt users to actually read an article if they haven't yet opened it. Hopefully, the test yields promising results.
Tweet scheduling is beginning to show up for users in the app. I can confirm it showed up for me this morning on the desktop site.
Pinterest is all in on Shopping this year. Like Snap and Google Lens, the new feature announced for the Shop tab allows you to take a picture, upload it via the search bar, and see a feed of images with shoppable products identified in the image. Pinterest has recently introduced deeper integration with Shopify, making it easier now to identify and sell directly from your store on the app.
LinkedIn continues to up its advertising offerings: this week introducing retargeting for video and lead gen ad units. You'll be able to retarget video views by percentage watched, and those who open or complete a lead gen form. Purchase journeys on linked in (usually B2B) are much longer, so retargeting is a welcome addition.
I've talked about YouTube's desire to introduce more TikTok-like creation tools in past editions of Vanity. Well, they better get a move on, because according to a recent study, TikTok is eating their lunch as screen time for teens is almost even between the two apps.

It only took 8 months, but Facebook is now rolling out labels to denote posts from state-run media outlets. The label will apply to both posts and ads (though you'll have to dive into the Ad Library to find it).
Here's a new one for content creators to try: Adobe has launched Photoshop Camera, a free app for iOS and Android with some impressive filters (with more partnerships on the way). Free is a contentious word. It's Adobe, you'll have to pay to unlock the full suite at some point.
Bonus for your eargoggles
No podcast to recommend this week, but instead here's a great NPR New Music roundtable on Run the Jewels. In case you missed it, RTJ dropped their highly-anticipated 4th album this week… for free. RTJ has been a very socially conscious musical group, and their new album has a heavy focus on historical and contemporary racism. Timely and worth your time. Also, it bangs.
Click the image to head to the interview and album stream. Heads up: saucy language ahead.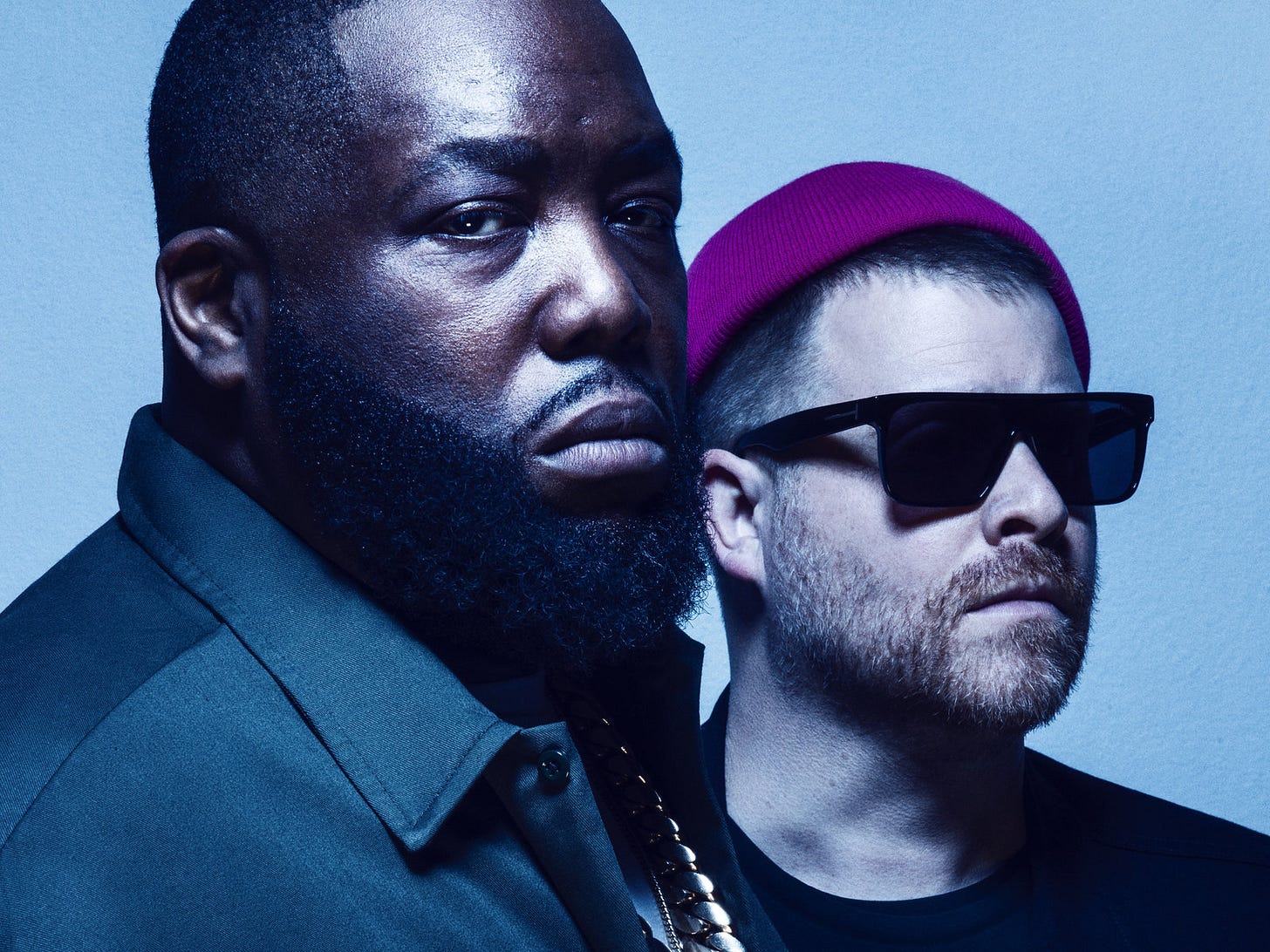 ---
Ryan LaFlamme has worked in social media marketing and advertising for longer than the job had a title. He formed the independent social consultancy Hub and Spoke in 2016, and can be found hanging out on Twitter @ryanlaf Now accepting new clients and speaking engagements.