Vanity's on the drive to 100 subscribers, and we're only 3 away! If you've been enjoying Vanity Metrics over the last eight months and the work that goes into it, please consider helping hit this milestone. Try sharing with your colleagues! Feel free to forward this email! Or just hit the share button below! It'll make you look smart as heck, and helps me out too.
---
Where I live in Canada, its day 2 of our 5th heatwave this year. That means having to stay indoors and in the dark. It's as brutal on the motivation as the grey days of January/February. I've also been busy enough that somewhere along the line I lost a day this week. So instead of two weeks' worth of news, we've got three. Only the best for my readers, but get your scrolling thumb ready because there's a lot of good stuff ahead. Let's get to it.
[I'm off for my first camping trip in at least three years next week, so there won't be any Vanity Metrics until after August 7th. Go outside and enjoy it!]
The Big Stuff
If you get this reference, I salute you.
Facebook has banned ads promoting Conversion Therapy across its network (including Instagram). This also includes skeevy testimonials about CT as well.

Benchmarks for Instagram Stories are tough to find. Check out Convia's Benchmark Report for 2020 in Sports, Media, Entertainment, and "Brands" verticals. Thanks for subscribing to Vanity Metrics!

This was teased last year, but TikTok looks ready to pull the trigger on a $200M fund for creators in the US (TikTok does not give a cut from ad revenue to creators). Eligibility criteria should be out next month but expect TikTok to retain final approval based on content.
Facebook is testing a revamp for Pages layouts, again. Profiles on mobile will see the biggest revamp, emphasizing Page name and follower count. But most important to you, my humble social pros, is that they're finally ending the confusion around the "like vs follow" options, in favor of just follow.

Shopify is getting into the design game for social. The company is introducing Taler, customizable templates for Facebook covers, YouTube Profiles, and Instagram Stories. Makes sense given they want to drive your next social shop. Product Demo Video Time!!
Instagram is opening up fundraisers for personal use. Testing starts now and looks to be a blend between GoFundMe and Patreon.
Spotify is beginning support for video podcasts. Given the spending spree they've been on to lock down podcasts that also see huge uptake and sharing of video clips (think Joe Rogan), this was inevitable. I've always thought having a video companion to your podcast is a great "two birds, one stone" solution that allows you to hit people on multiple platforms; and slice and dice teasers in a much more consumable way that just an audio clip…

and likely tied to this, Spotify is rolling out new interactive ad formats for podcasts. Episode Sponsor ads will display at the bottom of the page to help you click through to the link, rather than try to remember the URL you just heard in the ad itself. Look, these 8-figure podcast contracts aren't going to pay for themselves.

TikTok is also rolling out new ad formats. Dubbed "Gamified Branded Effects", the format allows brands to develop ads from 20 different templates to let users play along with your content. The demo video is oddly only available on Facebook.
I like this idea: you can now flip a Messenger Room into a live broadcast. This is especially good for pages/brands where you want to host a Zoom-esqe watch party or presentation with hosts, interviewees, and the like. Up to 50 people can be part of the broadcast, with unlimited viewers. Messenger and Facebook are pretty idiot-proof at this point, so getting people up and ready then going live from your page couldn't be much easier. Details are here.
Instagram's "Shop Tab" is one step closer to its debut. A small global test has seen the Shop tab replacing the Activity (heart) tab for some users, allowing users to jump straight into the shopping experience.
Here's a glimpse of the forthcoming Shop Builder Tool under Facebook's new Commerce Manager tab in the Business section for brands. This is a fundamental part of the major Facebook Shops announcement we dedicated an entire issue to. H/T to Matt Navarra.
Snap has debuted a new feature for brands: mini-apps. You'll be able to develop fully functional, but small, HTML based apps within Snap. From meditation to trip/event planning, there's definitely some utility in the feature designed to keep you on-platform.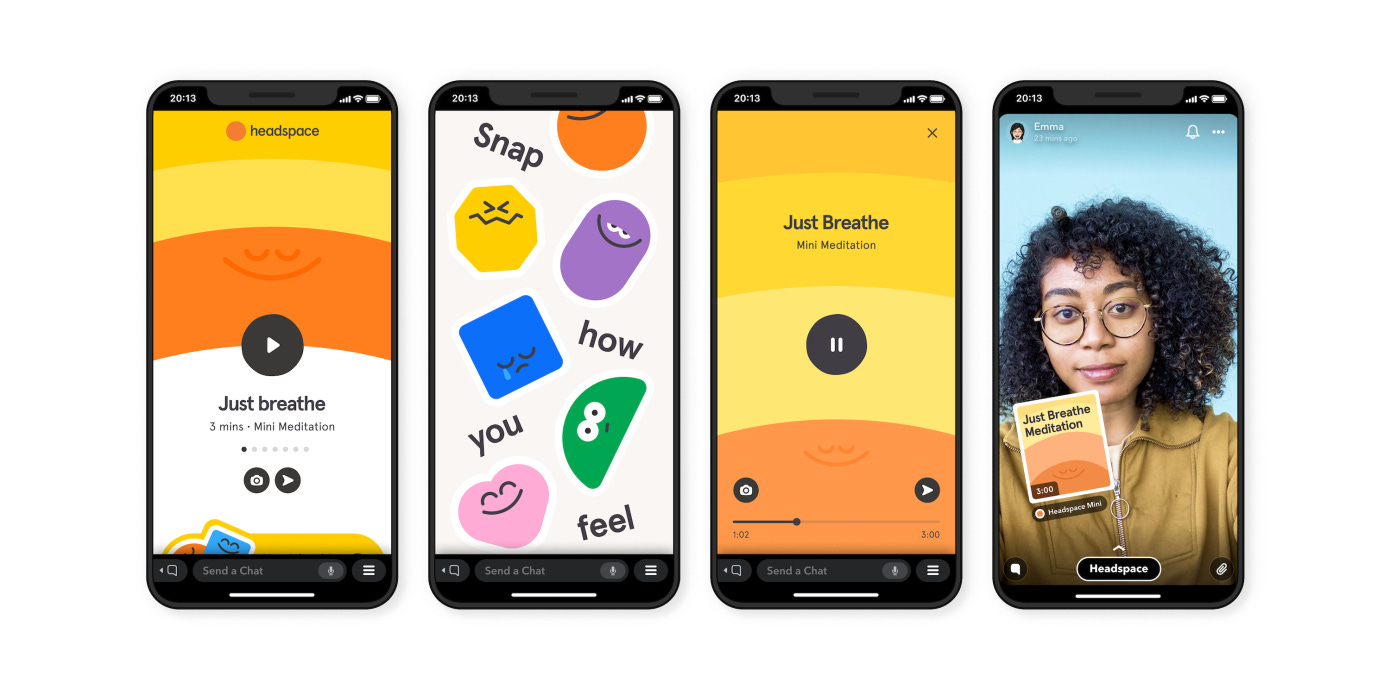 YouTube is also moving to include more ads. Mid-roll ads will be appearing on shorter videos (8 minutes or longer vs. 10 minutes) and will be added by default to new and existing videos. This means you'll have to go back to preferences and disable the feature if you don't want it.
Via No Film School: here's a huge and awesome collection of production assets to help those of us with smaller budgets get a production look that may be out of reach. Thanks for subscribing to Vanity Metrics!
#StopHateForProfit Updates
ICYMI, Facebook's Auditor released its Civil Rights report on the company, and it's a mixed bag. Jason Keath of Social Fresh went through it all (thread):
Facebook published their civil rights audit this morning. Their auditor nails a few important points. #1 The auditors "strongly disagree with FB's policy to not fact-check politicians, and believe that the end result means more voice for those in positions of power."
---
Ryan LaFlamme has worked in social media marketing and advertising for longer than the job had a title. He formed the independent social consultancy Hub and Spoke in 2016, and can be found hanging out on Twitter @ryanlaf Now accepting new clients and speaking engagements.